Prayer Shawl Ministry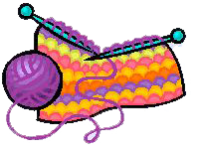 This Ministry reaches out to those in need of comfort and solace by offering hand-made shawls and lap blankets. The Ministry also offers blankets to those being baptizes. Care, compassion, and love of knitting or crocheting are the only requirements.
Women and men who would like to use their skills or learn can get additional information by contacting the Parish Office. Meetings are held monthly.